Each powder shot contains 
80mg of caffeine
 (about the same as a double espresso) and 
vitamin B12
to reduce fatigue and give you a welcome boost. Perfect for energising on-the-go, beating tiredness and smashing your personal bests.
Free delivery and returns. Order before 12pm for next day shipping on all orders. 
Reon Energise Powder Shots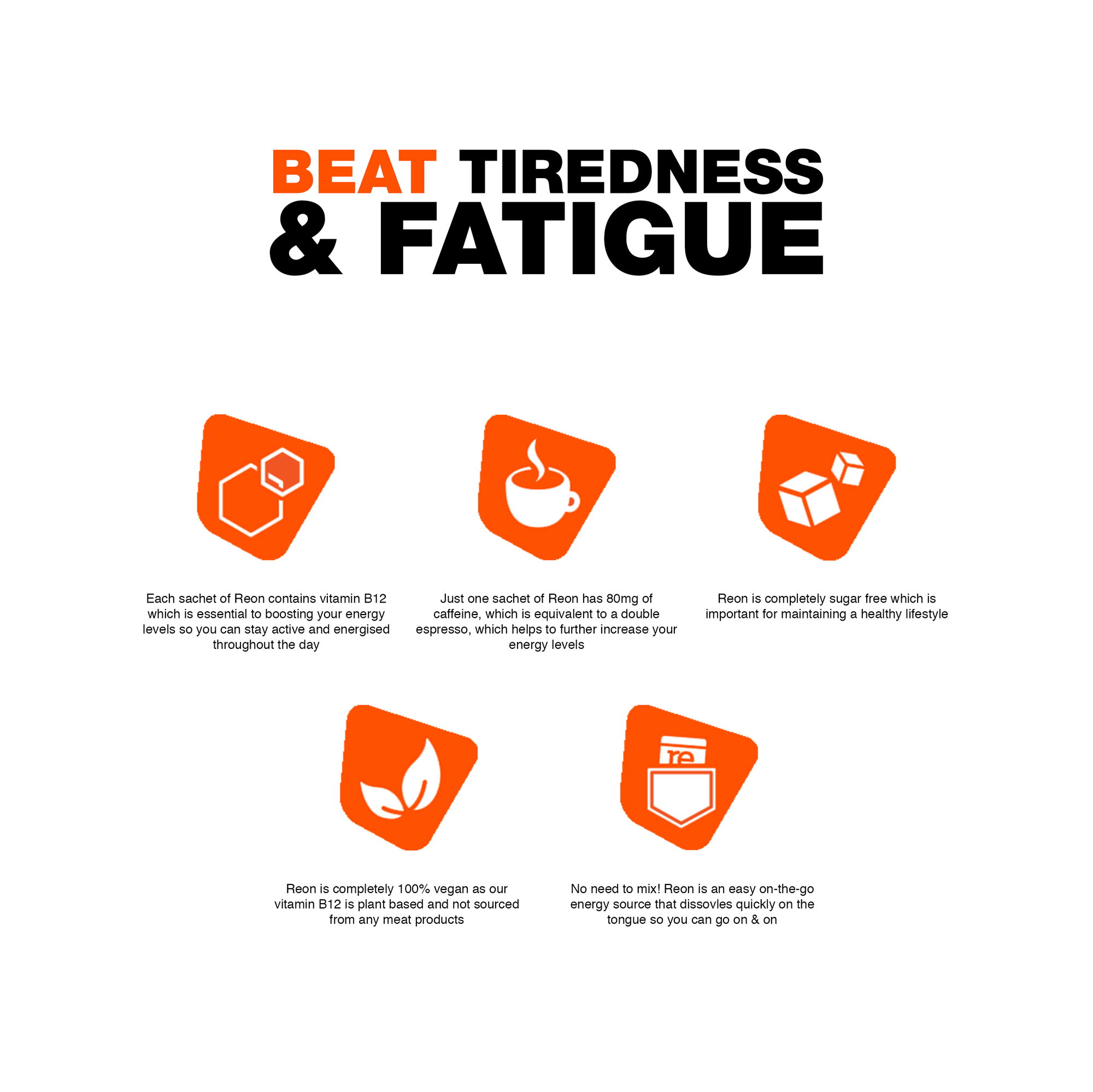 Why not stock up & save with an Energising bundle?
Order received quickly...love the pomegranate...Will definitely order again
Pomegranate
Amazing product. Definitely going to be a regular on my shopping list. Tastes great and works a treat.
Poor customer services
My order was meant to arrive the next day, it arrived 2 1/2 weeks after ordering! As it was for the ski holiday I was going on and they arrived ones I was back I haven't managed to use them. I have emailed customer services twice regarding the delivery as I started to believe they were never arriving and as of yet I have still to hear back!! Very very poor service.
HELP
Didn't receive my order and have tried many times to cancel but no1 is listening to me
HELP
Pomegranate leaves nasty aftertaste so do not want any more of that flavour. Do like sour apple though.
Hi Wendi, sorry to hear you're not a fan of our Pomegranate flavour! At least Sour Apple is there for your Energising needs!