Each powder shot contains 
80mg of caffeine

 (about the same as a double espresso) and 

Vitamin B12

 to reduce fatigue and give you a welcome boost. Perfect for energising on the go, beating tiredness and topping your personal bests. 

Free delivery, returns and next day shipping on all orders.

 

 
Reon Energise Powder Shots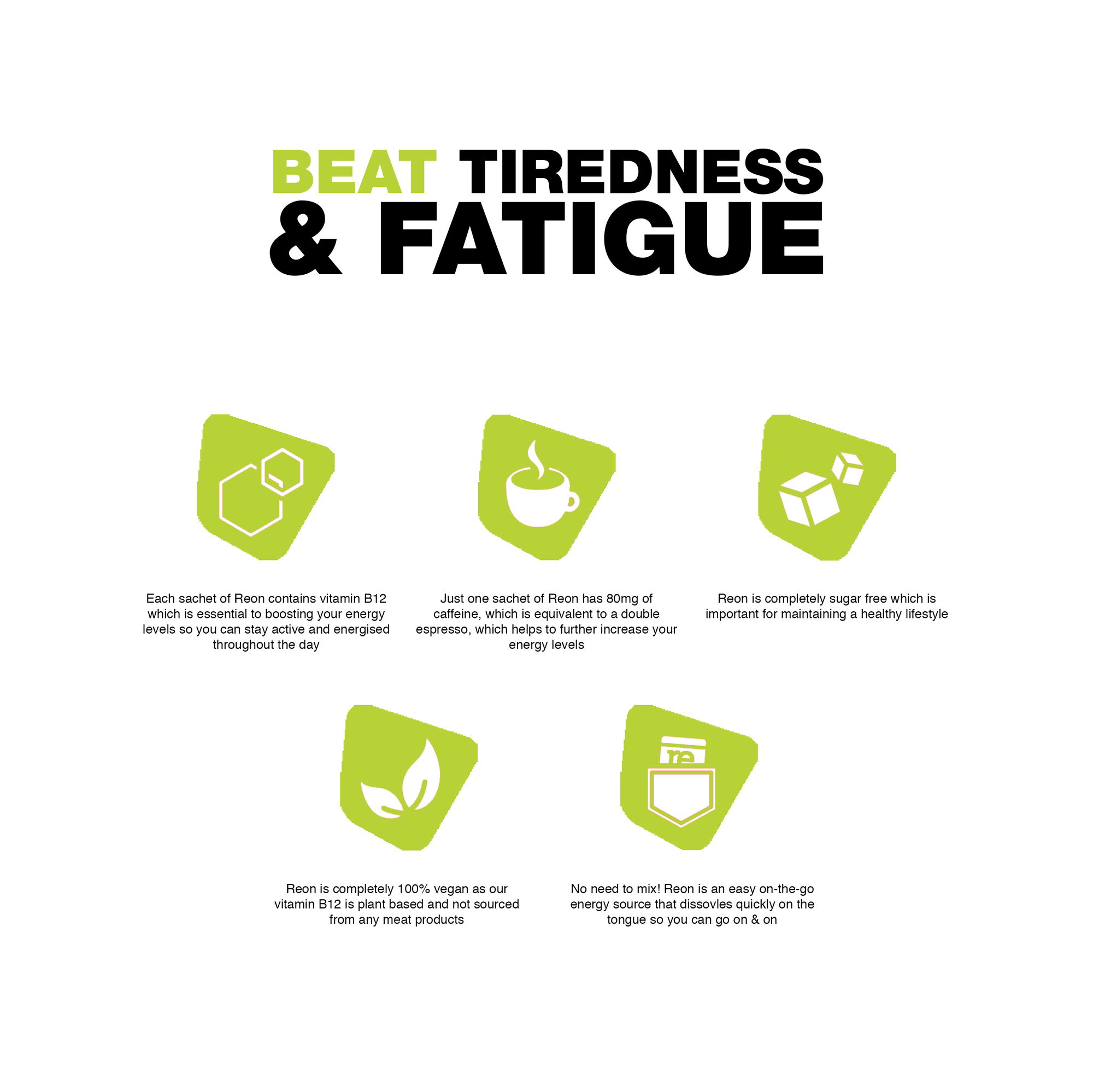 Why not stock up & save with an Energising bundle?
Sour apple
I ordered the sour apple flavour. It turned up super quick it tastes amazing and does what it says on the packet I use it around 30/40 minutes before my gym session and I feel like I have plenty of energy and ready to go. Overall really rate it and will defiantly be buying more
Quick and easy
Great taste, fast results, perfect for a quick pick me up on the go
Thanks for the great review Sean! Glad to hear you're enjoying Reon :)
Fabuloso!
great taste and fast to work! till next time :)
Security
I bought for first time and it's very good product I like the Apple flavor recommand
Security
As a door steward who works nights at my main employer tiredness often kicks in quickly. Usually a red bull or can if other energy drink is required, but with reon this isn't needed. The flavour is strangely pleasant, not usual for energy powders. 1 sachet usually lasts a good 4/5 hours. Would highly recommend
Hi Gavin, the long night shifts can be hard when you're running on empty. Great to hear that Reon is giving you that extra boost when you need it!