Partnerships
ENERGISE YOUR SALES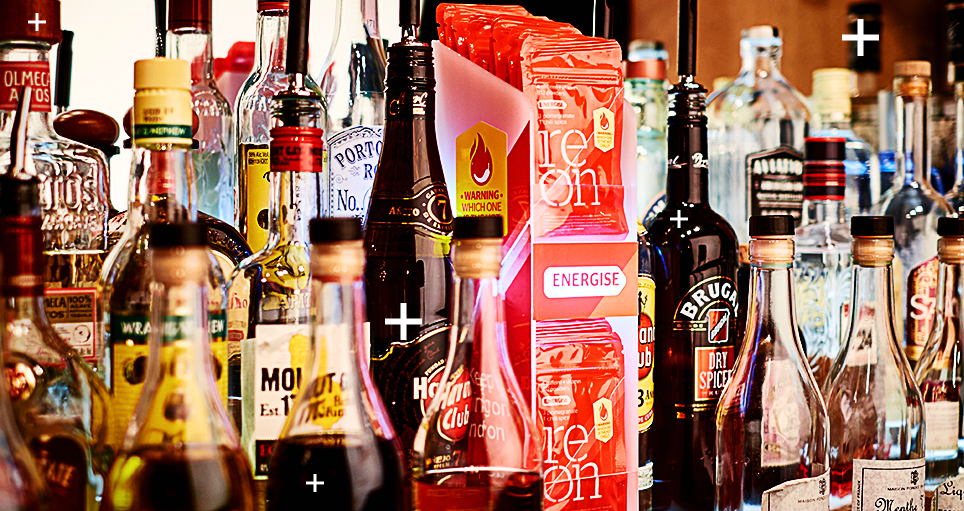 Reon is an energising food supplement that packs a punch by giving a boost to your customers, and your sales.
Suitable for vegetarians and vegans, each energising sachet of Reon contains a tried and trusted, dynamic duo of active ingredients:
80mg of caffeine*
50% RDA of energising Vitamin B12, known to reduce tiredness and fatigue
Made to the very highest, EU conforming standards in Germany, the fast acting, melt in the mouth powder is sugar free and low in calories. And with 4-sachets per pack, Reon is a cost effective, pocket-perfect improvement to energy drinks and coffee.
Reon's on-the-go convenience provides the perfect sales opportunity across a variety of retail outlets:

Offices // Campus // Gyms, sports centres and shops // Bars & clubs // Convenience stores // Forecourts // Commuter hubs // Vending machines // Festivals // Live music venues
A MODERN SOLUTION
FOR A MODERN WORLD
Available in two fresh flavours, Reon is designed for those who work hard and play hard. And in a world where eight out of ten people hate feeling low on energy **, whether it's an early start, marathon meeting, beating a personal best or dancing until the lights come on, Reon is always at the ready to provide a much needed, energising boost.
MAXIMISE YOUR MARGINS:ORDER REON TODAY
With attractive margins and discounts on larger quantities, plus a range of different marketing and POS materials, Reon has all the ingredients needed to energise your customers and sales. All orders are distributed directly and there is no minimum order required.

TO FIND OUT MORE,
CONTACT US ON:
0800 031 9161
INFO@MYREON.COM
*approximately 1x double-espresso
** Source: Mintel Consumer Report; Sports & Energy drinks in the UK (83% agree to the statement).