Pomegranate 10 Packs (40 sachets)
---
Reon Energise Powder Shots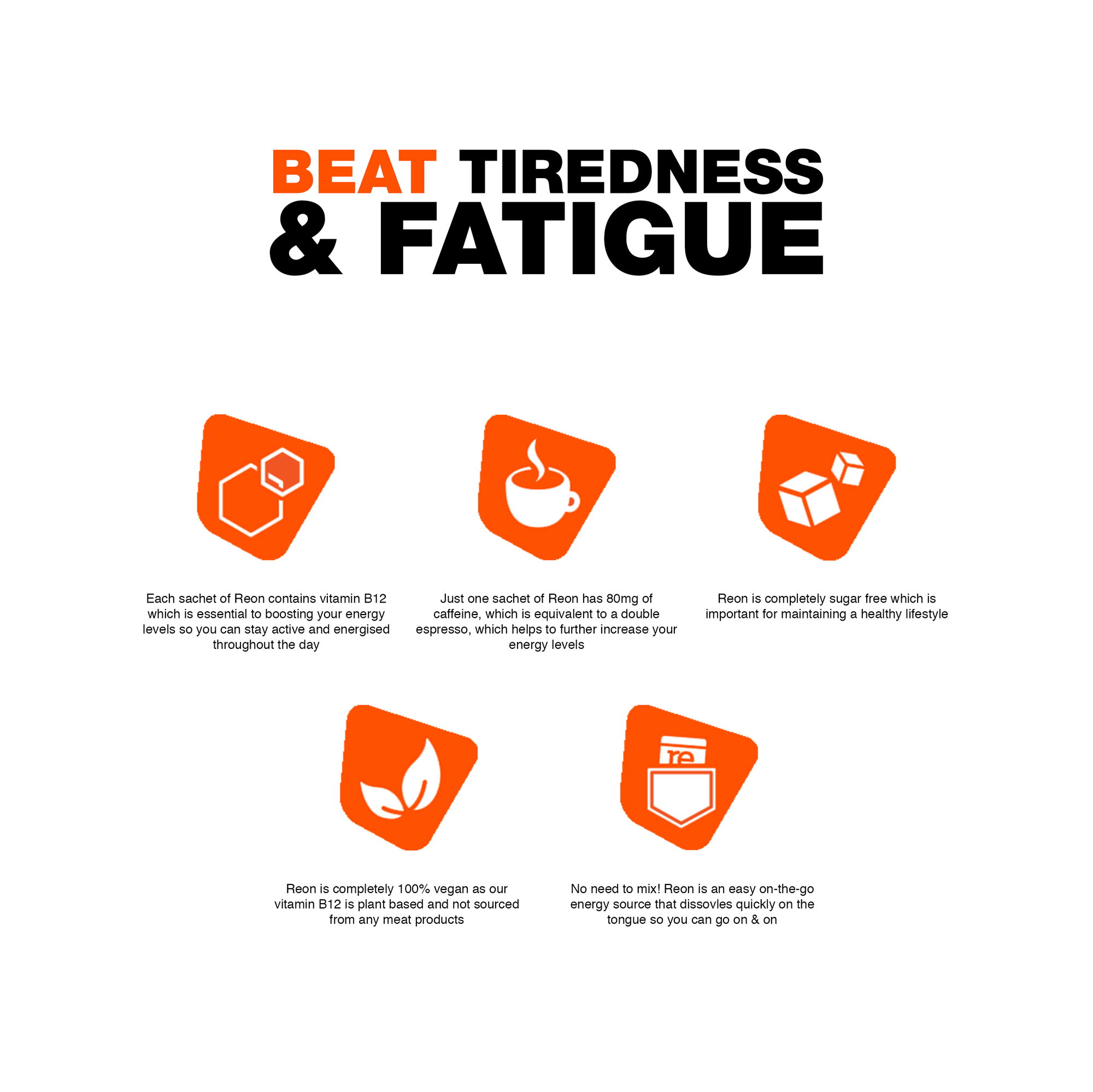 Have you tried these?
Brilliant wee packs
Don't know what I'd do without these now absolutely brilliant for a wee boost
Great pick me up
Handy to carry around easy to take and good flavour
Excellent
These sachets are so handy when on a long run just when you need that extra boost to get to the end.
After a late night these are better than a cup of coffee to get you to the office and thought the day. Would defo recommend, better than anything I've tired when your feeling that low point during the day
Pomegranate Power
Absolutely love my Reon pomegranate powders! Not only do they come in a handy reusable pouch to keep it your gym bag or purse but they taste great so good I just pour it on my tongue like popping candy ! They definitely give you a boost when you need it & the added Vitamins is the best way for you to maximise your energy levels. Highly recommended!
Awesome!
I am a fitness freak and a mum and struggle some days to manage both bought these just to see if they actuallndo anything and absolutely yes they do. Had a burst of energy no gross side effects. Don't think it's a placebo but who knows