Chilli 5 Packs (20 sachets)
---
Reon Energise Powder Shots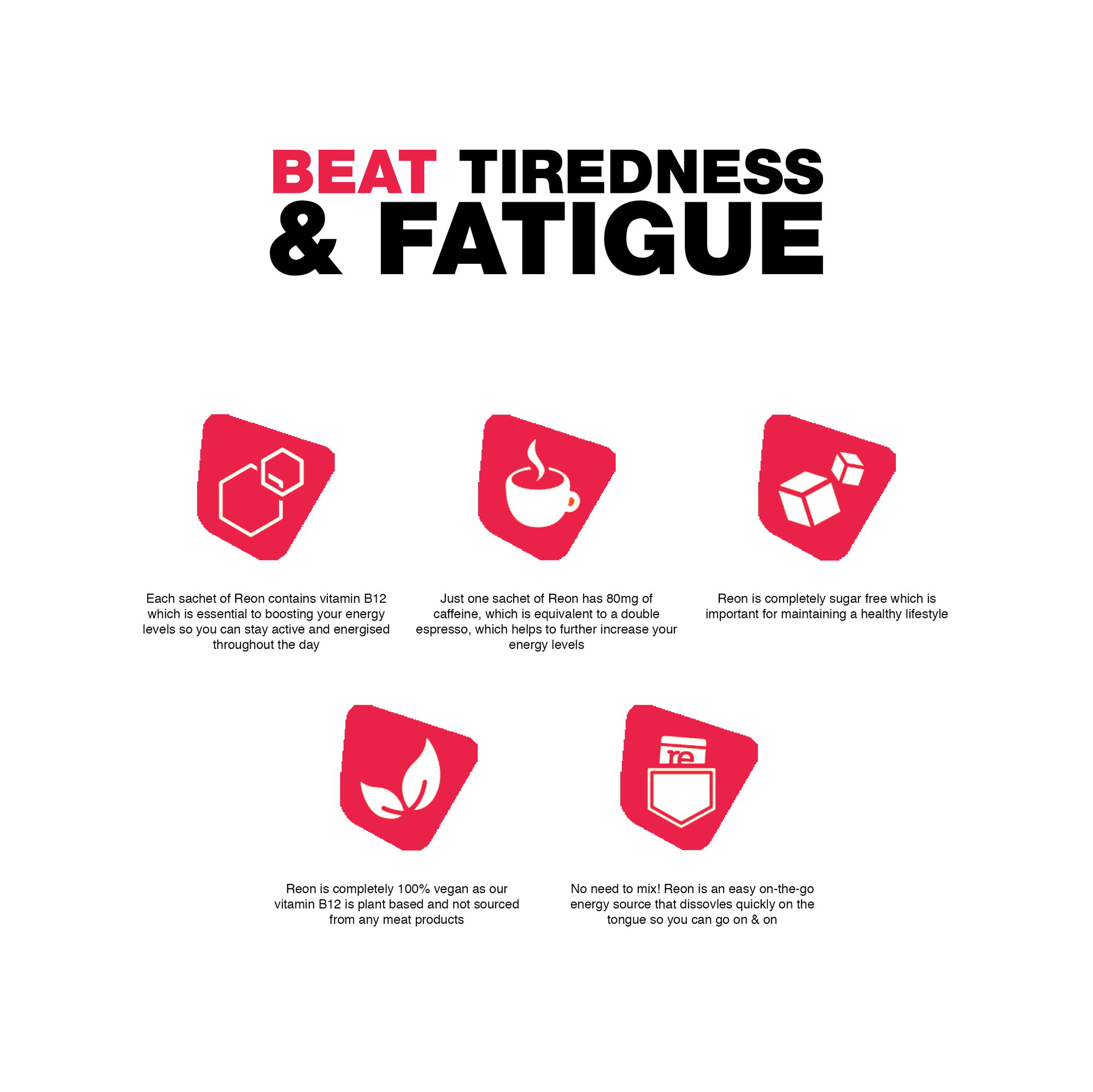 Have you tried these?
Just Ideal!
I use them on longer runs and find they give you a crackin boost when you need it!
Great to hear you're enjoying Reon Kevin! Keep going with those runs, we'll handle the boost if you need it!
Have one every night-( for a quick boost) shift.
Gym busters
These are great to boost energy when tired if going to the gym, make me dig deeper to work harder
A Nice Product
This is the second batch - I do like them - not a long shelf life though!!!
Great idea
Contain the same amount of caffeine as a cup of coffee so ideal for me. Taste ok (considering they contain vit b which tastes rank) love the roulette idea