Each powder shot contains
80mg of caffeine

(about the same as a double espresso) and

Vitamin B12

to reduce fatigue and give you a welcome boost. Perfect for energising on the go, beating tiredness and smashing your personal bests.

Free delivery, returns and next day shipping on all orders.

 

 
Reon Energise Powder Shots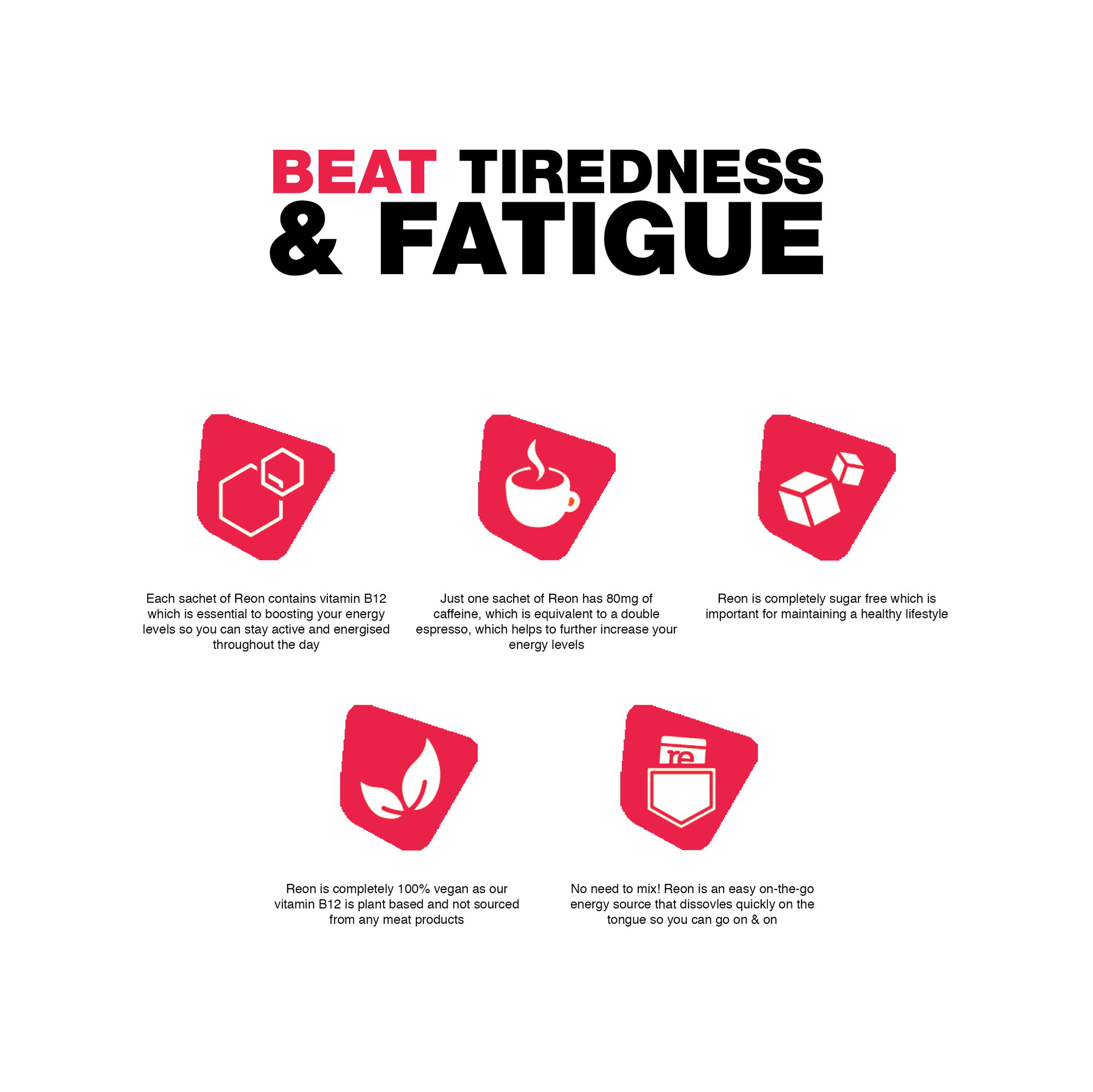 Why not stock up & save with an Energising bundle?
Chilli shots
Done the trick for me on nites
Chilli Shots
Pretty good actually - nice flavour and I could definitely feel a bit of a boost
just like spicey sherbet didnt do anything
Amazing Product !
Thank you for this Product.It works and it's powerful.As a night shift worker in a Care home that helps to face the tiredness the day after keep my body and my mind awake.
Nice taste and Very effective.